Indigenous Peoples' Day
---
On this land we are all motion.
We age. Society changes. New people arrive. Old people leave. Memory stays.
Elizabeth Woody, Oregon Poet Laureate
From "Recognition of the Maker," 2000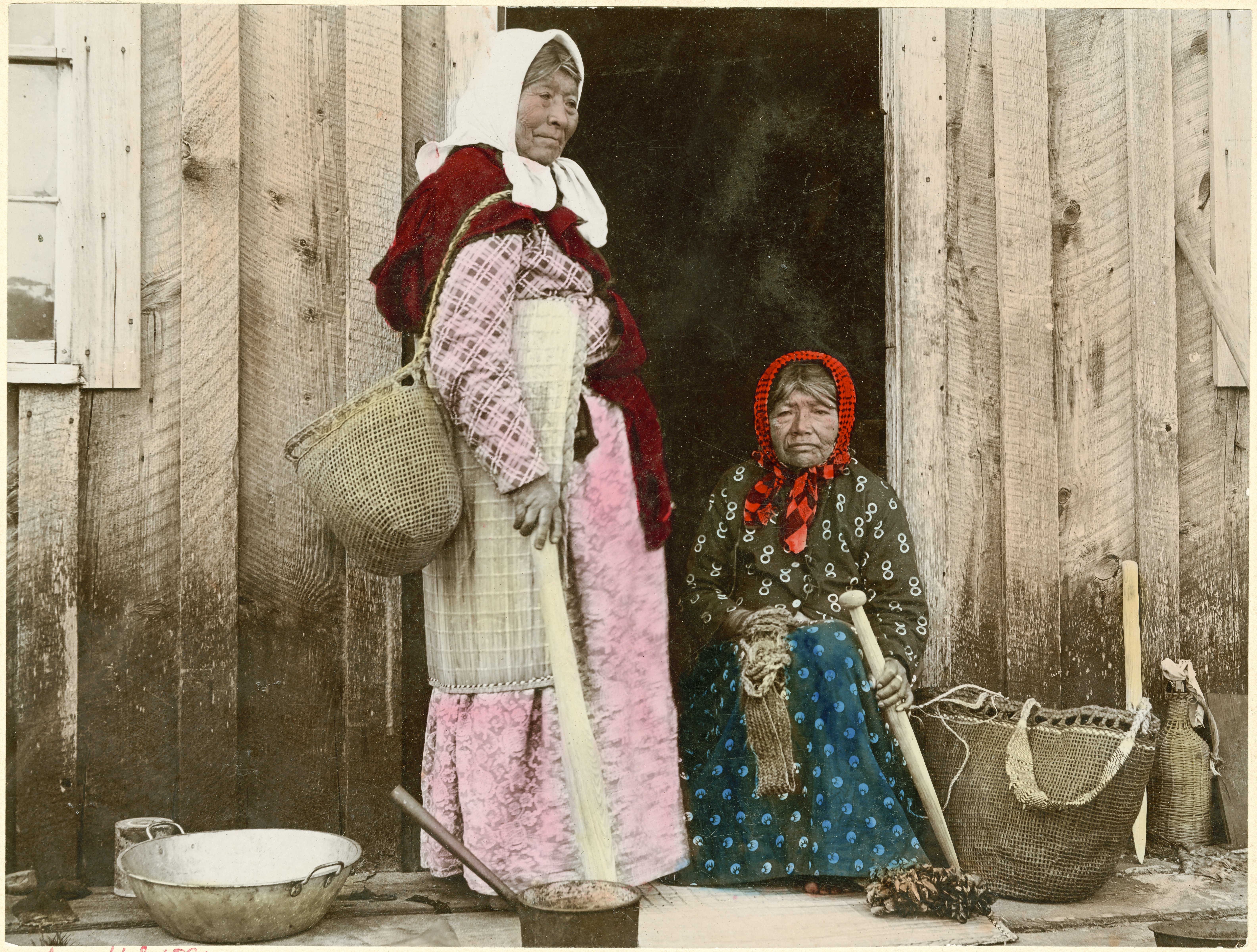 Tsin-is-tum stands in front of an Indian Place house; the woman seated is likely De-o-so, wife of Chief Kotata.
---
Urban Indians, by Claudia Welala Long (Nez Perce)
The Portland Metro area rests on traditional village sites of Native peoples. These include those of Chinookan-speaking (or Kiksht-speaking) peoples, such as the Multnomah, Cascade, Clackamas, and Clowwewalla, who made their homes along the Columbia and Willamette Rivers, creating communities and summer encampments in areas rich in natural resources. The Tualatin Kalapuya were the ancestral people in present-day Washington County, and their homelands include portions of West Portland and the towns of Hillsboro, Forest Grove, Beaverton, and Tigard. The traditional homelands of the Molalla people of the northeast Willamette Valley and Cascade Range include areas as far north as Oregon City. In the twenty-first century, Native American residents of urban areas include people from across the region and the larger United States. Enrolled members of Northwest tribes who live in urban areas often have ancestral treaty rights to fish and gather along riverways. Some citizens or descendants of Indigenous people represent degrees of tribal affiliation; some are enrolled, some are not, but all have significant ancestral ties to their tribes and tribal homelands.
"'Urban' is not a kind of Indian," Terry Straus and Debra Valentino (Oneida) wrote. "It is an experience, one that most Indian people today have had." For generations, many Indigenous people have lived away from their tribal homelands, and Urban Indians from all over the United States are residents of Oregon. Approximately 40,000 Urban Indians live in Portland, the ninth largest such community in the United States, and others live in all thirty-six counties.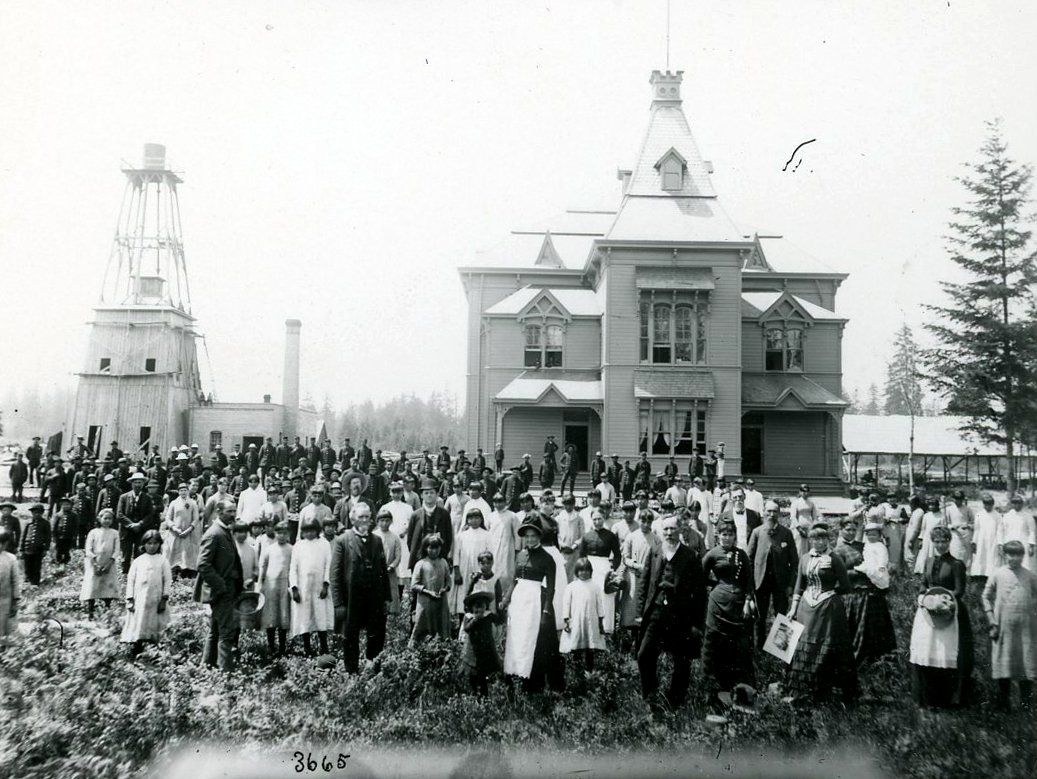 Students and staff on Chemawa grounds, 1887
---
Thomas J. Cronise and the Chemawa Indian Boarding School photographs
As early as 1904, Tom Cronise had begun marketing his portrait photography for $0.50 a photo to people who attended classes and lived at Chemawa Indian Boarding School, north of Salem. He took hundreds of photographs of people at Chemawa and in the Salem area, and the Oregon Historical Society holds many of the original negatives. For more of the Cronise Chemewa collection, click here.
---
On The OE
On the OHP