An Authoritative and Free Resource on All Things Oregon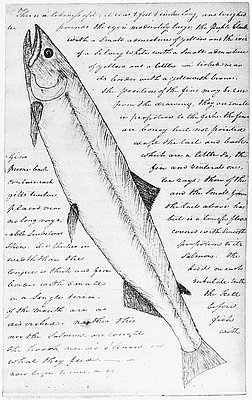 The Oregon History Project
The Oregon History Project is a digital resource of the Oregon Historical Society Museum and Research Library. Hundreds of historical records and artifacts from the unique and extensive OHS collections have been digitized, annotated, and organized according to the State of Oregon's Social Studies standards.
The Oregon TimeWeb
The Oregon TimeWeb is an interactive timeline using the historical material on the Oregon History Project. This one-of-akind website allows users to sort through hundreds of images and documents to create meaningful timelines of the important events, people, and places in the state.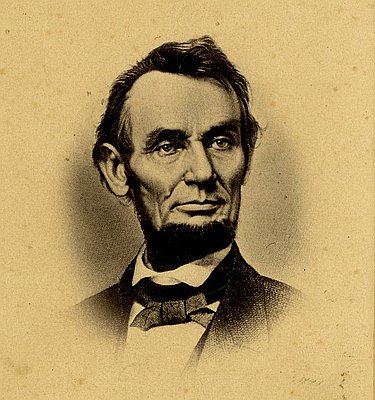 Oregon and the Civil War
Learn more about Oregon during the Civil War using resources on the Oregon Encyclopedia and the Oregon History Project. Visit the Oregon Historical Society to see Two Years, One Month: Lincoln's Legacy. This original exhibit takes an in-depth look at Lincoln's monumental presidency between two historic points: the enactment of the Emancipation Proclamation and the Congressional passage of the Thirteenth Amendment.
---
Upcoming Events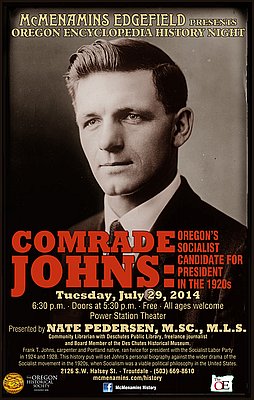 The OE History Night at Edgefield
July 29, 2014, 6:30 p.m. "Comrade Johns: Oregon's Socialist Candidate for President in the 1920s." Presented by Nathan Pedersen.
at McMenamins Edgefield, 2126 SW Halsey St., Troutdale, OR
Frank T. Johns, presidential candidate for the Socialist Labor Party, drowned in the Deschutes River in Bend,Oregon, in 1928 in a tragic effort to ...
More Details...
---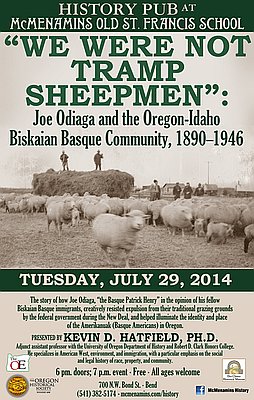 The OE History Pub in Bend
July 29, 2014, 7 p.m. "We Were Not Tramp Sheepmen": Joe Odiaga and the Oregon-Idaho Biskaian Basque Community, 1890-1946 Presented by Kevin D. Hatfield
at McMenamins Old St. Francis School, 700 NW Bond Street, Bend
The Basque settlers of southeastern Oregon played an important role in the history and culture of the state.Originally from the Pyrenees Mountain region between ...
More Details...
---
---
Welcome to the award-winning Oregon Encyclopedia

Western History Association, Gene Autry Public History Award, 2012.

AASLH American Association of State and Local History, Leadership in History Award, 2011.

NCTE logo National Council of Teachers of English, Multicultural Program Award, 2009.
---
OHS Digital History Projects
In addition to The Oregon Encyclopedia, OHS Digital History Projects include the Oregon History Project and the Oregon TimeWeb.
---
The OE is Green!
The Encyclopedia's editorial process is completely paperless— our authors and editors use a one-of-a-kind online workshop developed by Portland State University. We've published hundreds of authoritative entries on Oregon history and culture without hurting a single Douglas-fir. Donate your green to The OE and keep us—and the trees— growing.
---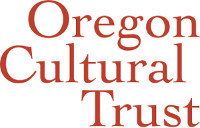 Additional Funding
This project has been funded in part by the Oregon Heritage Commission and the Oregon Cultural Trust.
---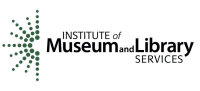 ---
LSTA Libraries as Community Resources Meetings, made possible by a grant from the Institute of Museum and Library Services to The Oregon Encyclopedia.
---